Kansas City Home Inspectors
We know how homes are supposed to be built!
You will gain from our extensive residential construction experience that sets us apart from other home inspectors. We will put decades of hands on construction experience to work for you. From new home construction to complete renovations of existing homes; we know how homes are supposed to be built.
Professional Kansas City Home Inspections
Your home inspection will be performed by ASHI Certified home inspectors that follow the American Society of Home Inspectors (ASHI) "STANDARD OF PRACTICE" & "CODE OF ETHICS". Your home inspector will perform a complete and thorough home inspection utilizing the most advanced inspection equipment. You will then be provided a detailed home inspection report covering the condition of the homes major structural and mechanical systems. This includes the home's heating system; central air conditioning system; interior plumbing and electrical systems; the roof, attic and visible insulation; walls, ceilings, floors, windows and doors; the foundation, basement and structural components.
Certified, Licensed & Insured
Our company operates on the highest professional level and provides our customers E&O Insurance, General Liability Insurance, Workmen's Compensation Insurance.  Our home inspectors are properly licensed and certified providing you & your family the best service and protection you deserve.  If you are shopping home inspection companies in Kansas City you will find most do not carry workmen's  comp or other types of insurance that you would expect. Hiring a cheap home inspector could cost you a lot of money, time and heartache!  You know you are protected when you hire Premier Inspection Services.
Locally Owned & Operated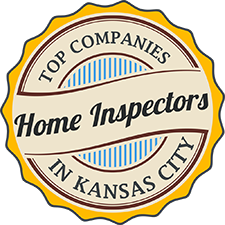 We inspect as if our family were buying the home.  We want you to come along to the home inspection where you will see firsthand how helpful our home inspectors are and that we are working hard for you.  Premier Inspection Services provides home inspections in Kansas City, MO & Kansas City, KS Metro Areas. Call our full time office staff to schedule your home inspection today. We look forward to working for you.